By: Lisa Scottoline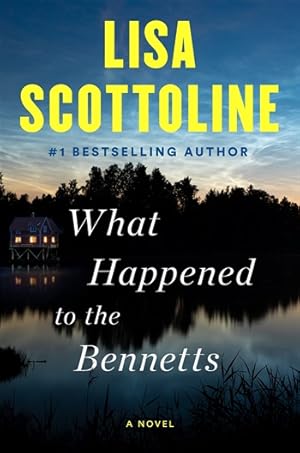 Goodreads description:
Jason Bennett is a suburban dad who owns a court-reporting business, but one night, his life takes a horrific turn. He is driving his family home after his daughter's lacrosse game when a pickup truck begins tailgating them, on a dark stretch of road. Suddenly two men jump from the pickup and pull guns on Jason, demanding the car. A horrific flash of violence changes his life forever.
Later that awful night, Jason and his family receive a visit from the FBI. The agents tell them that the carjackers were members of a dangerous drug-trafficking organization – and now Jason and his family are in their crosshairs. The agents advise the Bennetts to enter the witness protection program right away, and they have no choice but to agree. But WITSEC was designed to protect criminal informants, not law-abiding families. Taken from all they know, trapped in an unfamiliar life, the Bennetts begin to fall apart at the seams. Then Jason learns a shocking truth and realizes that he has to take matters into his own hands.
Helen says: 🤓🤓🤓 1/2
I have never been more in the mood to read a book like this…mindless entertainment. This voyeuristic page turner was almost cinematic. I felt like I was living this family's personal hell along with them. The pace of this book was similar to American Dirt– it would make a great movie. It was kind of like a James Patterson/Stuart Woods style book- no literary masterpiece, but thoroughly entertaining. Side note- My mom hated this book.
Holly says: 🤓🤓🤓1/2
Whoa, the first few pages are terrifying. The book doesn't really keep that intensity, and the story is pretty far-fetched, but this is an entertaining and fast-paced read. A definite page turner with lots of twists and turns. You will want to keep reading because there is a lot of action. I recommend this one.