By: Jillian Medoff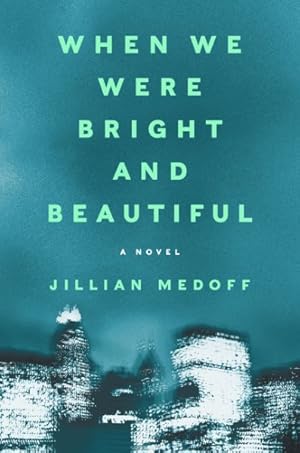 Goodreads description:
You can have everything, and still not have enough.

Cassie Quinn may only be twenty-three, but she knows a few things. One: money can't buy happiness, but it's certainly better to have it. Two: family matters most. Three: her younger brother Billy is not a rapist.

When Billy, a junior at Princeton, is arrested for assaulting his ex-girlfriend, Cassie races home to Manhattan to join forces with her big brother Nate and their parents, Lawrence and Eleanor. The Quinns scramble to hire the best legal minds money can buy, but Billy fits the all-too-familiar sex-offender profile–white, athletic, and privileged–that makes headlines and sways juries.

Meanwhile, Cassie struggles to understand why Billy's ex Diana would go this far, even if the breakup was painful. And she knows how the end of first love can destroy someone: Her own years-long affair with a powerful, charismatic man left her shattered, and she's only recently regained her footing.

As reporters converge outside their Upper East Side landmark building, the Quinns gird themselves for a media-saturated trial, and Cassie vows she'll do whatever it takes to save Billy. But what if that means exposing her own darkest secrets to the world?
Helen says: 🤓🤓
Disclaimer- This author has watched a bit too much Law and Order SVU. This book is kind of nasty. I listened to it driving back and forth to summer camp pick up in the mountains. I had to pause it a few times- listening ears! It started out with a bang. I love stories about spoiled (spoilt!), rich New Yorkers- I was fully invested…It sagged in the middle…then it takes an unexpected twist that just ruins it. It becomes repulsive- a word that is reiterated throughout the book.
Holly says: 🤓🤓
Nope, not for me at all. Not to be critical, but I am pretty sure this is my least favorite book of the year. I have not read any of Jillian Medoff's other three novels, so I can't comment on how this compares to her other writings, but based on this one, I am unlikely to give them a try. I read that Medoff has a long career in corporate counseling – yikes. I would hate to have been a man in one of her corporate groups, as she seems to think they are all pretty stupid, perverted and evil. Man=bad, Woman=good. Also a little gross and nasty. Ugh.